Travel to Malaysia
Embrace the land of breathtaking appeal and welcome Malaysia's passion for peace and harmony with open arms. This gastronomical utopia will leave your stomach full and your soul happy.
Key facts
Currency: Malaysian Ringgit (MYR)
Population: 33.4 million
National dish: Nasi Lemak
Bottle of beer: 15 MYR
Offical language: Malay
Hello: Selamat pagi
Capital city: Kuala Lumpur
Minimum wage: 4.40 MYR/hour
Annual temperatures: 24°C- 33°C
---
---
Culture
Malaysia is a multi-cultural country with an array of ethnic groups inhabiting the land. However, families tend to exclusively socialise with their own ethnic group. Family is the centre of everything to Malaysians and they highly regard loyalty and unity.
---
Best time to visit
November - March is typically the best period for those heading to the west coast, lowlands or highlands. You'll have dry weather that's ideal for exploring and outdoor activities. However, if you're planning on adventuring to the east, time your trip around the months of April - September for sun and warmth.
---
Best places to visit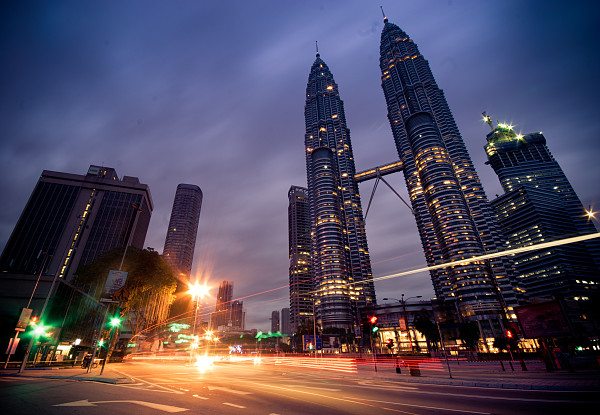 Kuala Lumpur
This large capital city is dominated by impressive skyscrapers, glitzy shopping malls, Hindu temples and old markets. Eat your way through this vibrant metropolis as you visit the many restaurants and cafes fringing the streets.
Step into one of the many museums in this city to reveal its trading past and wander through the number of lanes. Embrace the warm temperatures and regular sea breeze as you explore the churches, towers and monuments left behind by colonial history.