Why go Global
We get it, your child travelling overseas is a big deal and it's not as simple as them buying a ticket and hopping on a plane. There's a lot that needs to be done behind-the-scenes to plan for the perfect trip. That's where we come in. We do the hard work for them, take that huge weight off their shoulders (and yours) and save them time, stress and money. The only thing your child has to worry about is having the best time possible!
What we do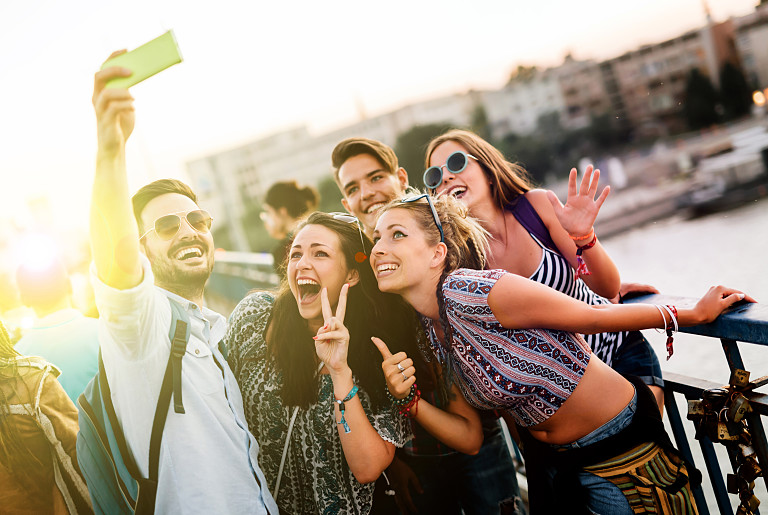 Working Holiday
Working holidays give travellers the chance to make friends from all over the world, immerse themselves in a completely new culture and travel to nearby cities and countries, whilst earning a local income to fund their trip further. On our working holiday trip, your child will have a huge head start in front of any other traveller beginning their work and travel journey overseas. Our team of experts ensure a seamless transition for those who embark on our most popular trip by providing unlimited job opportunities, visa application assistance, accommodation advice, ongoing support with our local team, loads of activities to explore in their first few days of arrival, plus lots more.
As an au pair, your child will become part of an international household, experience an exciting, new culture and help care for the children of a loving family, typically when the parents are busy or at work. They may find themselves doing some light housework during the day or joining the family on getaways, but will mainly be bonding and engaging with the kids. In time off, they'll be able to travel to neighbouring countries and cities and hang out with other au pairs introduced to them in the area. Your daughter, or son, is matched with a loving family that holds similar values, to ensure there is a connection and that they'll feel part of the family. Before they've even left home, your child will have the opportunity to video chat with each family before choosing to match, so you can feel confident knowing they've been introduced to who they will be living with. A typical host family will provide most meals, free private live-in accommodation and an introduction to life in their home country to make them feel right at home. Plus, every host family is background checked and meets a stringent screening process.
Ongoing support
We pride ourselves on providing a premium and personalised service to each of our customers. Every traveller will have their own dedicated Trip Coordinator to assist with every step of their travel journey, from the lead up to their trip to once they've landed in their dream destination and settled into the new culture overseas. We have 4 offices around the world, and Global Travellers are free to visit us when they please and enjoy a complimentary coffee, Red Bull or beer on us! On their return home, if they require assistance with post-trip essentials such as completion certificates or tax returns, we're always a quick call, email, knock or message away.
24/7 Global Emergency Line
No matter where your child is in the world, we're only a call away. In the rare chance they have an emergency during their trip, our team are ready and waiting on the other end, 24/7/365.
Lifetime Deposit Guarantee
We understand that life can throw unexpected curveballs and get in the way of exciting plans and dreams. That's what makes life interesting after all, but that's also why we created our Lifetime Deposit Guarantee for when these things don't always turn out exactly as your child had planned.
Travel you can trust
We're members of the travel industry's most prominent & renowned accreditation groups and associations. With well over 9,000 4 & 5 star reviews, make travel arrangements with a company you can trust to deliver.
Common questions parents ask
Will my child be safe?
Yes! We are dedicated to creating a safe and stress-free experience for your child. We ensure each of our partnerships, including partner organisations, host families, volunteer projects, host companies, teaching schools and tour operators, are thoroughly screened and meet our strict safety and welfare standards. In the chance your child feels unsafe during their trip, we have a 24/7 Global Emergency Line where our team will be available to help them. We also offer ongoing support throughout their whole journey if they ever need advice or questions answered. That's what we're here for.
How do I know I can trust this?
Since 2008, we've grown to become one of the most prominent work & travel companies in the world and have helped over 52,000 travellers make their travel dreams come true. We're members of peak industry organisations and our cabinet of awards reflects this. You can trust the 9,000+ 4 & 5 star reviews we have received from past and present travellers is an honest reflection of our industry-leading services and commitment to making travel easy. Feel confident knowing our team of over 100 staff are dedicated to being there every single step throughout your child's journey, and that our 24/7 support team is on standby to assist in the rare chance they come across an emergency while overseas.
How much does it cost?
The price really depends on the type of trip and destination chosen. We have heaps of inclusions packed into all of our trips to give our travellers the best value for money and include everything they would need.
How will you find my child a job on a working holiday?
Our dedicated team will aim to provide your child with their 1st job opportunity before they arrive, or within the first 4 days of their working holiday. If not, we'll extend their hostel accommodation for free until we do. Whilst we do the research and hard work finding job opportunities, your child will need to attend the interview of the interested partner organisation, whether it be skype, phone or face-to-face, and have an eager attitude to land the job. Throughout their entire stay, we offer unlimited job opportunities (so long as they commit to a 4-month term per partner organisation), so they can keep funding their travels overseas. For example: They may want to start off with a ski season on the west coast of Canada, then head to another part of the country over summer, with a few side trips around the US in between. That's what our working holidays are designed for.