Travel to New Zealand
From its snow-capped mountains and rugged coastlines to its rolling hills and glorious glaciers, New Zealand is a country so diverse and full of natural beauty that there's something for everyone to fall in love with.
Key facts
Currency: New Zealand Dollar (NZD)
Population: 4.79 million
National dish: Hāngi
Bottle of beer: 9 NZD
Official language: English
Hello: Hello
Capital city: Wellington
Minimum wage: 17 NZD/hour
Annual temperatures: 6°C - 20°C
---
---
Culture
New Zealand is a country so dynamic and diverse. Its culture of indigenous M?ori people is highly prevalent and has a huge influence on their language, arts and accent. Locals are best known for their resilience and passion for sport and are often described as friendly, reliable and innovative.
---
Best time to visit
The best time of year to visit depends on what you are travelling to New Zealand to see and do. December - February (summer) is the most popular time for tourists and is when you'll experience beautiful, warm weather and sunny days. If you're heading over to ski and embrace the lower temperatures, June - August (winter) is prime time for snow and skiing. For those eager to adventure, we suggest travelling in September - November (spring) to make the most of comfortable temperatures and fewer crowds.
---
Best places to visit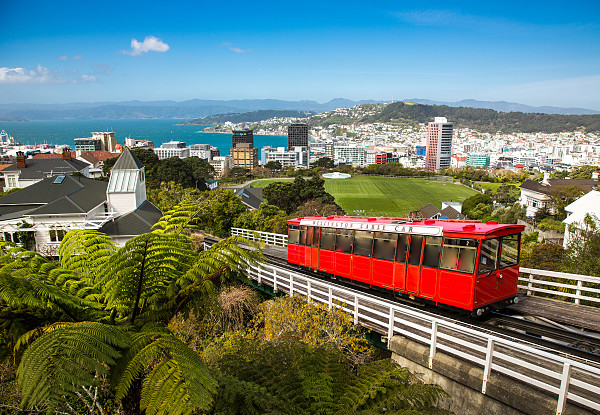 Wellington
A trip to the capital city, Wellington, should be high on your to-do list. Visit the small city packed with personality and embrace the quirky museums, theatres, galleries, quaint cafes and bustling bars throughout.
Being home to one of the largest harbours in the southern hemisphere has made the vibrant city of Auckland New Zealand's metropolitan hub. In the bustling inner city you'll be confronted with fantastic bars, restaurants & shopping, all with that classic Kiwi twist. If you step out of the city, within minutes you could be exploring amazing beaches, volcanoes or rolling hills producing some of the best food & wine you'll ever taste.