Travel to Nepal
Nepal will intrigue, surprise and challenge you - in the very best way possible. Along with Mount Everest and the Himalayas, embrace this country's sacred traditions, exquisite cuisines, friendly locals and holy sites.
Key facts
Currency: Nepalese Rupee (NPR)
Population: 29 million
National dish: Dal-Bhat-Tarkari
Bottle of beer: 400 NPR
Offical language: Nepali
Hello: Namaste
Capital city: Kathmandu
Minimum wage: 69 NPR/hour
Annual temperatures: 3°C - 30°C
---
---
Culture
Nepalis are considered to be extremely friendly spirits and have a strong loyalty to their family. Nepalese people generally reside in mountain communities and express themselves through the art of dance, music, religion and folklore.
---
Best time to visit
If you're heading to Nepal to trek the peaks, plan your trip around October - December (autumn) to experience clear skies and exceptional mountain visibility. From February - April (spring) is also a pleasant period to visit as flowers begin to bloom and the sun shines.
---
Best places to visit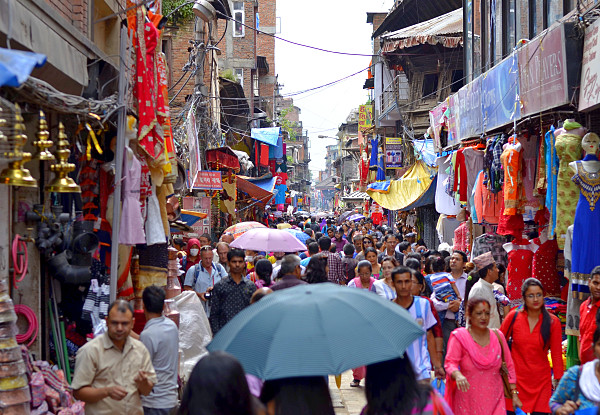 Kathmandu
This eclectic capital is anything but boring. Take in the busy streets, mix of temples, palaces and shrines, and intricate handicrafts on offer in street stalls. Start your Himalayan adventure from this glorious city.
Explore the wild district and visit the World Heritage site, Chitwan National Park. Evergreen with grasslands, forests and unique animals, such as leopards, native elephants and sloth bears. This is a once-in-a-lifetime opportunity to spot all kinds of rare and roaming wildlife.