Travel to Vietnam
Escape to Vietnam - inundated with incredible history, golden-sand beaches, glorious mountain tops and mind-boggling cities. This Southeast Asian nation will have you planning your next trip back as soon as you leave.
Key facts
Currency: Vietnamese Dong (VND)
Population: 96 million
National dish: Pho
Bottle of beer: 40,000 VND
Offical language: Vietnamese
Hello: Xin Chao
Capital city: Hanoi
Minimum wage: 100,149 VND/hour
Annual temperatures: 13°C - 34°C
---
---
Culture
Vietnam is heavily influenced by Chinese culture. Family is highly valued over individualism and it's common for three or more generations to live under one roof. Vietnamese people are considered to be one of the hardest working collectives.
---
Best time to visit
When travelling to the northern parts of Vietnam, the months from February - April (spring) and August - October (autumn) are the best times to visit. This is due to consistent sunny days and clear skies. When travelling further south, you'll usually have beautiful, warm weather year-round.
---
Best places to visit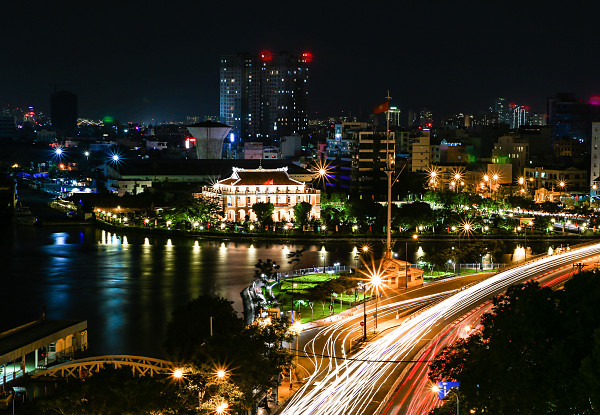 Ho Chi Minh City
Be swept away by the whirlwind of Ho Chi Minh City - a city beaming with life and energy. Whether you choose to splurge at fine-dining restaurants and shop at boutiques, or you'd rather order locally from market stalls and wander through temple grounds, Ho Chi Minh City does just the trick.
Uncover a capital city layered with ancient history and precious temples and buildings, but one that's also not afraid to embrace the contemporary. Its fusion boasts delicious menus, exceptional nightlife, museums and gardens. Slow down the pace and visit the tranquil countryside, located just a short drive away.