Travel to Italy
Stay inspired amongst Italy's striking fashion sense, enthusiasm for fine-dining, elegant art and flirtatious flair. This country will renew your lust for life and travel.
Key facts
Currency: Euro (EUR)
Population: 59.2 million
National dish: Ragu Alla Bolognese
Bottle of beer: 4 EUR
Offical language: Italian
Hello: Ciao
Capital city: Rome
Minimum wage: 7 EUR/hour
Annual temperatures: 3°C - 32°C
---
---
Culture
Italians are passionate about food, art and architecture, which explains the plentiful amounts of famous structures, museums, galleries and cuisines. Family life is very important in their culture and they value close bonds with family members.
---
Best time to visit
If you're after that Euro summer with endless tanning, travelling to Italy during June - August (summer) is ideal. Wildflowers, strawberries and grapes are in bloom during the months of April - May (spring), making it a good time to visit to catch the heat, colours and peak of cuisine. Food, wine and cultural festivals kick off during September - November (autumn) and is the perfect time to experience a true Italian experience.
---
Best places to visit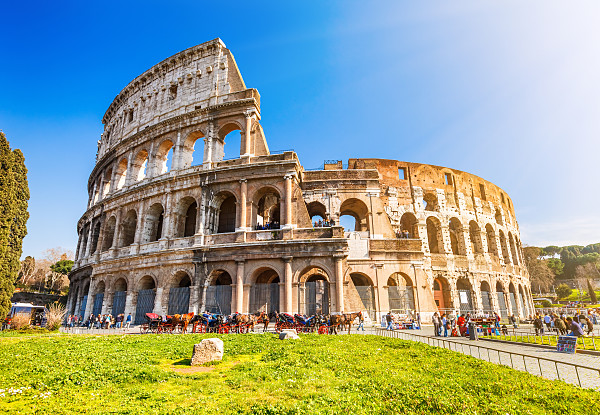 Rome
You can't say no to a trip to Rome, with its abundance of art, history and incredible landmarks. Visit the Colosseum, Trevi Foundation, Vatican Museum and Pantheon, plus all the off-the-beaten-path lookouts as well.
A scenic route if there ever was one, the Amalfi Coast is one of the most popular places for tourists and travellers. Wander the towns of Positano, Amalfi and Salerno or set up a towel on the pebble concealed beaches.