Travel to Thailand
There's not a lot Thailand can't do - from sandy beaches, dense greenery, temples, markets and amazing eats. You'll feel as ecstatic as the locals when you pay a trip to the 'Land of a Thousand Smiles'.
Key facts
Currency: Thai Baht (THB)
Population: 69 million
National dish: Pad Thai
Bottle of beer: 105 THB
Offical language: Thai
Hello: Sawasdee
Capital city: Bangkok
Minimum wage: 40 THB/hour
Annual temperatures: 23°C - 36°C
---
---
Culture
Family is the number one priority in Thai culture, and extended family is more tight-knit compared to western culture. They follow a carefree and laidback approach and rarely exhibit negative emotions. They value respect and status deeply.
---
Best time to visit
Thailand is typically warm every month of the year. Visit the 'Land of a Thousand Smiles' during their cool and dry season (November - April) to experience the sunshine and postcard-worthy weather that Thailand is prized for.
---
Best places to visit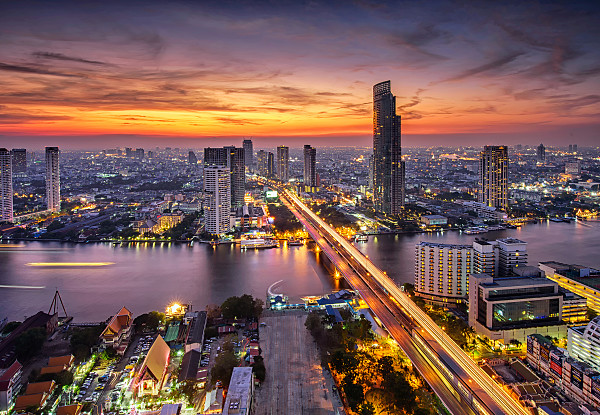 Bangkok
Eat your way through the flavours and spices of Bangkok, one of the best dining capitals on Earth. A cosmopolitan bundled with canals, a bustling nightlife, fascinating temples and market stalls.
The country's largest island sure packs a punch of tropical bliss. Venture to the surrounding beaches and channel different seaside vibes at each one. Walk along pristine sand, dive into aquamarine waters, discover a world of wonder underwater, or catch a ferry to the tropical Phi Phi islands.