Travel to Peru
Dive right into Peru's natural beauty as you explore tropical beaches, lush forests, carved peaks of Machu Picchu and the desert dry. Explore the endless festivities and diverse spectrum of landscapes in this stunning South American country.
Key facts
Currency: Peruvian Nuevo Sol (PEN)
Population: 32.5 million
National dish: Ceviche
Bottle of beer: 10.34 PEN
Offical language: Spanish
Hello: Nepaykullayki, Hola
Capital city: Lima
Minimum wage: 7 PEN/hour
Annual temperatures: 15°C - 27°C
---
---
Culture
The Peruvian culture is abundant with traditions, customs and diversity. As South America's third-largest country and home to twelve World Heritage sites, there's a vast array of natural beauty in Peru. The land is best loved for its gastronomy and passion for its national sport, Football.
---
Best time to visit
If you're heading to Peru for Machu Picchu and hiking, you'll want to travel during winter (May - September) as it's usually dry. On the other hand, it's recommended to visit Peru's capital city and surrounding towns exclusively in summer (March - May) to catch the warm weather and beautiful sunshine.
---
Best places to visit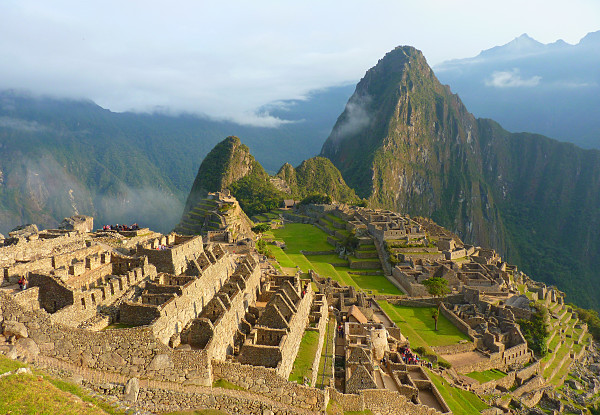 Machu Picchu
As Peru's most visited site and one of the new 7 Wonders of the World, you can guarantee Machu Picchu won't disappoint. It's made up of more than 150 buildings, ranging from baths and houses to temples and sanctuaries.
Sitting 12,500 feet above sea level and shared among Peru and Bolivia, Lake Titicaca wins the title for the largest lake in South America. Explore the floating islands and allocate some time to hiking, shopping and wandering the interesting burial grounds.