Travel to South Africa
Join rangers and voyagers in the continent's best safari destination, where wildlife roams among the golden-sand plains, stunning beaches and mountain ranges. South Africa is ideal for travellers with an overwhelming admiration for nature.
Key facts
Currency: South African Rand (ZAR)
Population: 58 million
National dish: Oshifima
Bottle of beer: 35 ZAR
Offical language: Afrikaans, English + 9 more
Capital city: Cape Town, Pretoria, Bloemfontein
Minimum wage: 20 ZAR/hour
Annual temperatures: 7°C - 28°C
---
Our trips to South Africa
---
Culture
With 11 official languages and often termed as the 'Rainbow Nation', it comes as no surprise that South Africa is one of the most diverse countries in the world. South Africans are considered to be one of the friendliest and most accommodating races in the world.
---
Best time to visit
June - November is when the southern right whales hang just off the coast and are close enough to view with your bare eyes, it's a unique spectacle. September - October (late spring) is the best time for game viewing and safaris. November - February (summer) is your chance to embrace the beautiful hot and dry weather and a visit to South Africa's stunning beaches is a must. End of February - April (autumn) consists of minimal rainfall, sunny days and balmy nights, making it a beautiful time to explore.
---
Best places to visit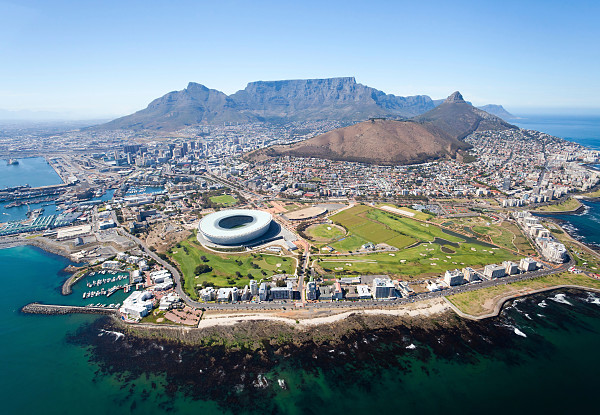 Cape Town
Be awe-inspired in Cape Town as you explore the natural wonders found around every corner. Visit Table National Park or explore the city by trekking through the abundant outdoor spaces. Or, opt for adventure and kayak, paraglide, mountain bike or abseil in this city.
The little town of Hermanus stretches along a main road and is the 'sweet spot' for whale watching. From June - November, the coast off Hermanus becomes a popular hangout for southern right whales and they can be seen clearly from the shore. If animals aren't your thing, you can still roam the extensive list of restaurants and shops found here.